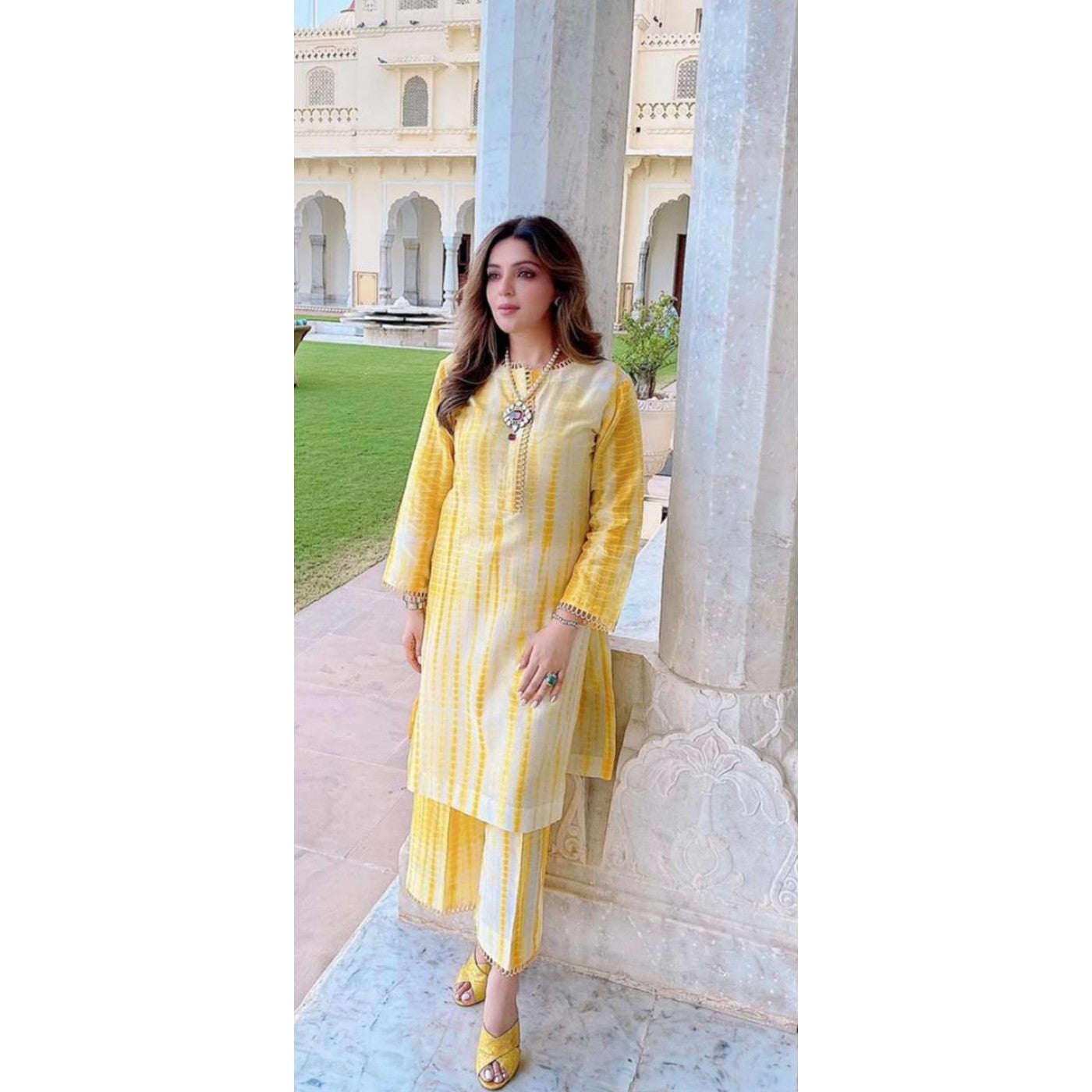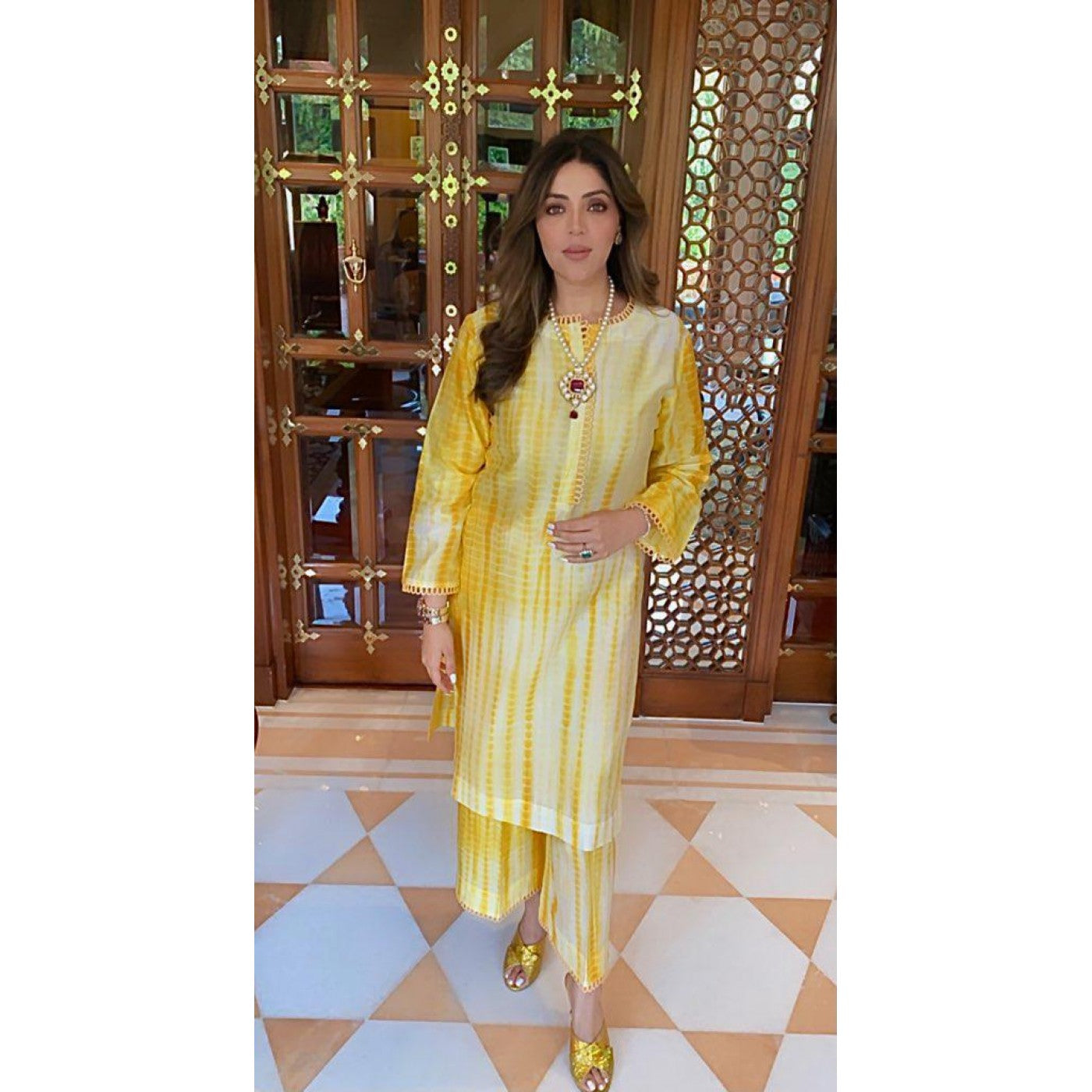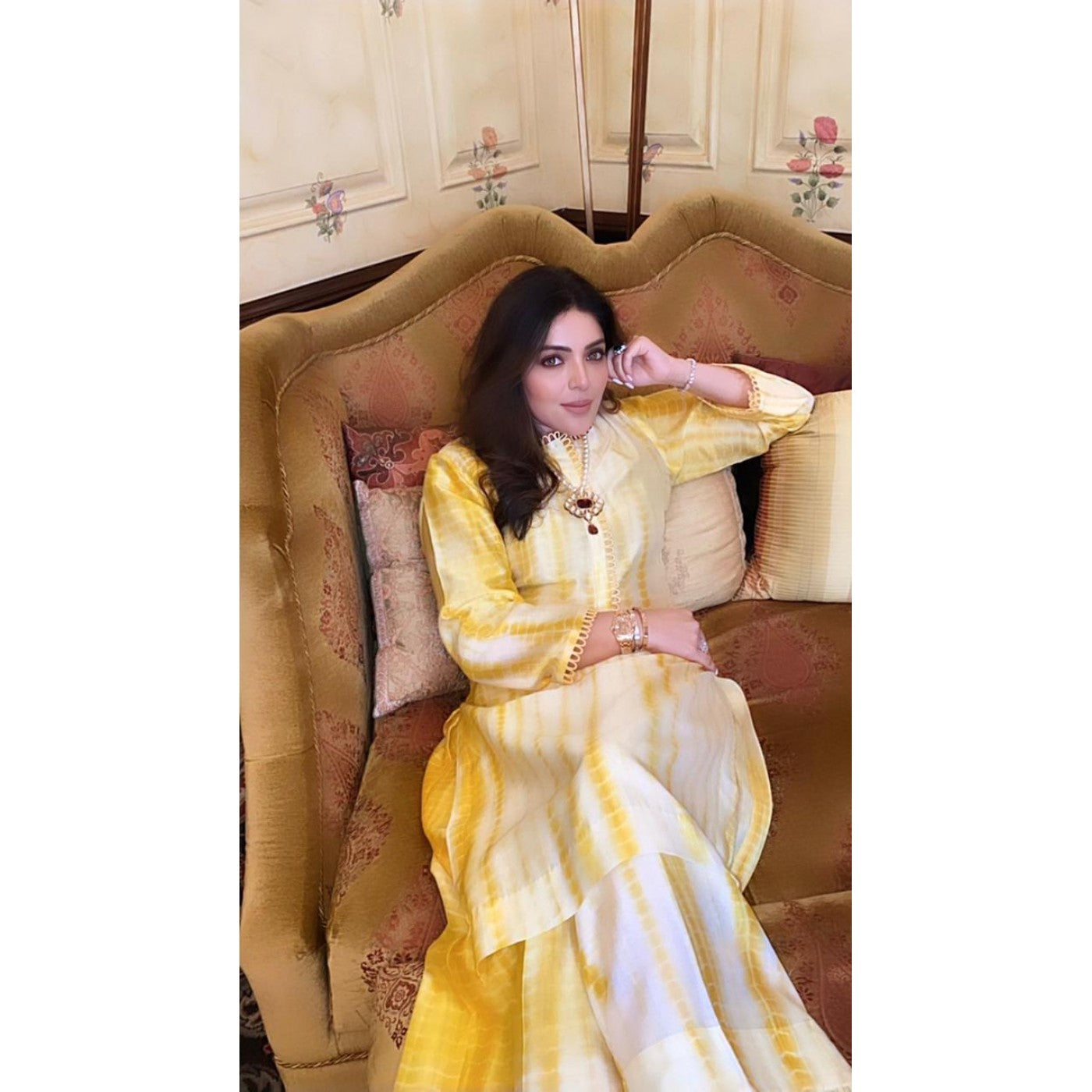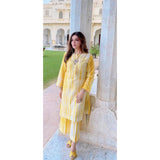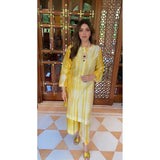 This sophisticated 2 piece cotton silk tie-dye ensemble is dyed to perfection in shades of bold yellow and Tuscany yellow on a rich ivory base.
This straight kurta is styled & finished with lace edgings in the same colour on the neck & sleeves along with matching ankle-length palazzos.
A look well suited for day to day lunches or dinners when you want to look effortlessly glamorous.
Fabric: Cotton Silk
Colour: Tuscany yellow
---